RSS buttons for your blog
Some blog owners don't make it easy to subscribe. Either there is no icon for the RSS feed or it's hidden way below the fold. Something as easy as adding a prominent RSS button that stands out near the top of the blog template with the word "Subscribe" near it can increase the number of return visitors substantially. If your blog does not place a RSS graphic high on the page, then you're missing out on a substantial amount of return traffic and visibility.
If your a user of
Feedburner
you might have also noticed it doesn't really give you much variety in terms of button designs and size, your very much limited to a few choices and if your not much of a photo shop expert then you pretty much don't have a choice. For those of you who might want to go for a different feel of rss buttons and stand out amongst the rest then the following links will definitely be of some use to you.
wizard-creek
rssbuttons
If you're using wordpress the Chicklet Creator Plug-in
twistermc
rssicongallery
You need fresh ideas on how you can create unique rss button see the following step by step tutorials on creating your own Buttons. The tutorial ideas give you a rough concept of how you can design the Rss like button, so add your own words to give the final effect.
Iris-Design -
How to Design A Web 2.0 Like Rss Button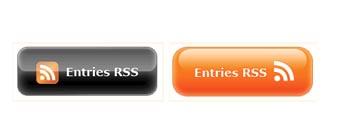 PinkZap -
Turn Traditional Icons into Rss Icon & Button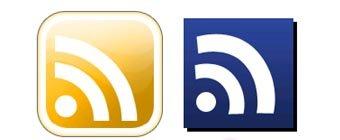 Labels: rss buttons